Client:

DNB Norway                     

Agència:

Toro development
Valyou is a wallet app for paying with the mobile phone.
It is launched already in Norway and theses interaction designs were developed for version 2.0 codename "Leif".
Carrousel in card list & Payment process
UX Consultancy
Security Check information is displayed after the receipt. Just after closing the receipt a reminder call to action dialog shows up. 
If the user chooses NO.
The need for explanation is solved in a viewport supporting the card state.
Details
Catalog & installation
Content view transition to full screen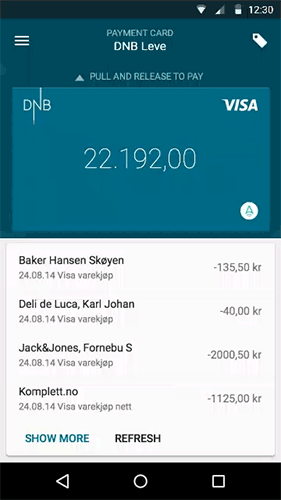 Scroll & Drawer Menu Proposals
Walkthrough proposal
Final Screens Layout