To solve this problem I followed Design Thinking methodology:
EMPATHIZE – DEFINE – IDEATE – PROTOTYPE – TEST
What do we need to learn?
When they decide to donate? Motivations for donate They donate one time only? one per year? Ways of paying Share the donation? Collaborative donations? Are they interested in the programs and activities done with the money? Online or offline? Are they religious?
Who do we need to learn from?
Not so religious people and Not so commited people
After research, surveys and interviews:
RELIGIOUS DONORS ARE LEGION AND COMMITTED
NGO PROJECTS ARE INTERESTING
PEOPLE ARE WILLING TO COLLABORATE
User Personas and Empathy Map
People willing to donate need an appealing and easy way to do it because normally it's cold, tedious and complicated.
Using the content of the projects and the power of persuasion of usual donors.
The solution proposed is a crowd-donation tool focused on content. Every project delivers updated info to get more crowdsource campaigns.
StoryBoard & User Journey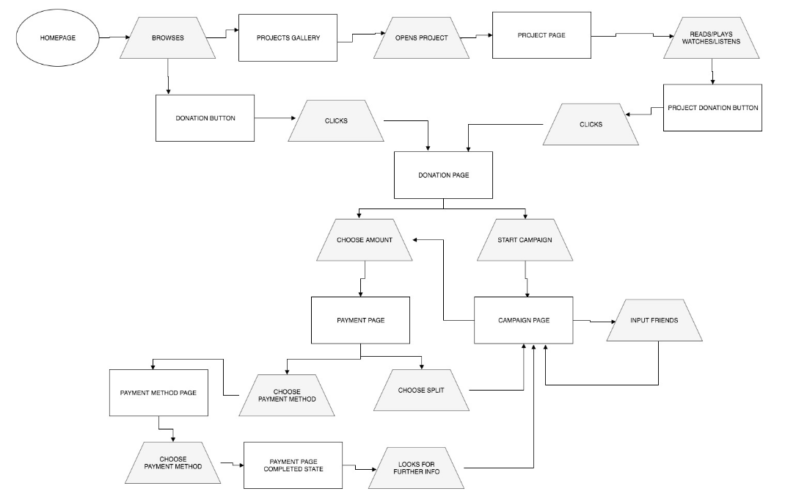 Low fidelity prototype:
Medium Low fidelity prototype: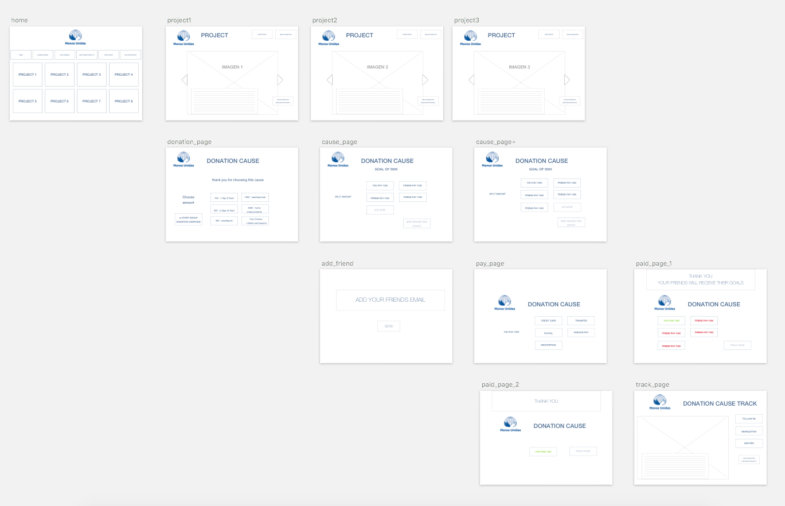 Medium fidelity prototype:
High fidelity prototype (Sketch + Flinto):
After some testing I detected two important things: Users don't read and I needed a better hierarchy.
CLEAN DESIGN + EASY STEPS + COLLABORATION FEATURE
Screens