Premise
An online version of their summer camp for kids from 12 to 18 years old who are unable to attend the in-person summer camp due to cost and time reasons.
User Research
We gathered quality data research conducting some interviews and we received quantity data from a survey we designed.
Problem Statement
Kids are willing to learn languages but in Summer their motivation decrease.
Design Opportunities
Kids learn languages playing video-games 

following the story and reading instructions.

Kids from 12 to 18 use mobile devices every day.
Value Proposition
An educational platform that works as a videogame and it allows kids to learn while playing alone and with others.
Persona
User Journey Opportunities
Story Board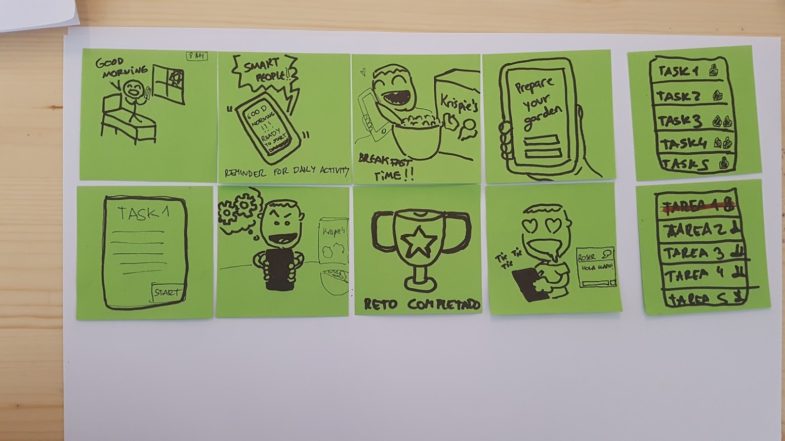 Ideate
User Stories & Flow
Concept Testing (prototyped in Marvel)
Wireframing
MoodBoard
The idea was to create something so crazy and colourful that the user wanted to play over and over again. We added some chiptune music to the mix to spice up the project even more.
High Definition Prototype